The
Solution
I've Been Vetted (IBV) provides automated compliance checks and risk management tools through our employment risk mitigation platform. Our customized and secured portal provides companies with an automated and instant snapshot of the statuses of their employees/contractors.
IBV protects the reputation of the company
IBV motivates employees to avoid criminal activities
IBV reduces training, defense and settlement costs
IBV is a market differentiator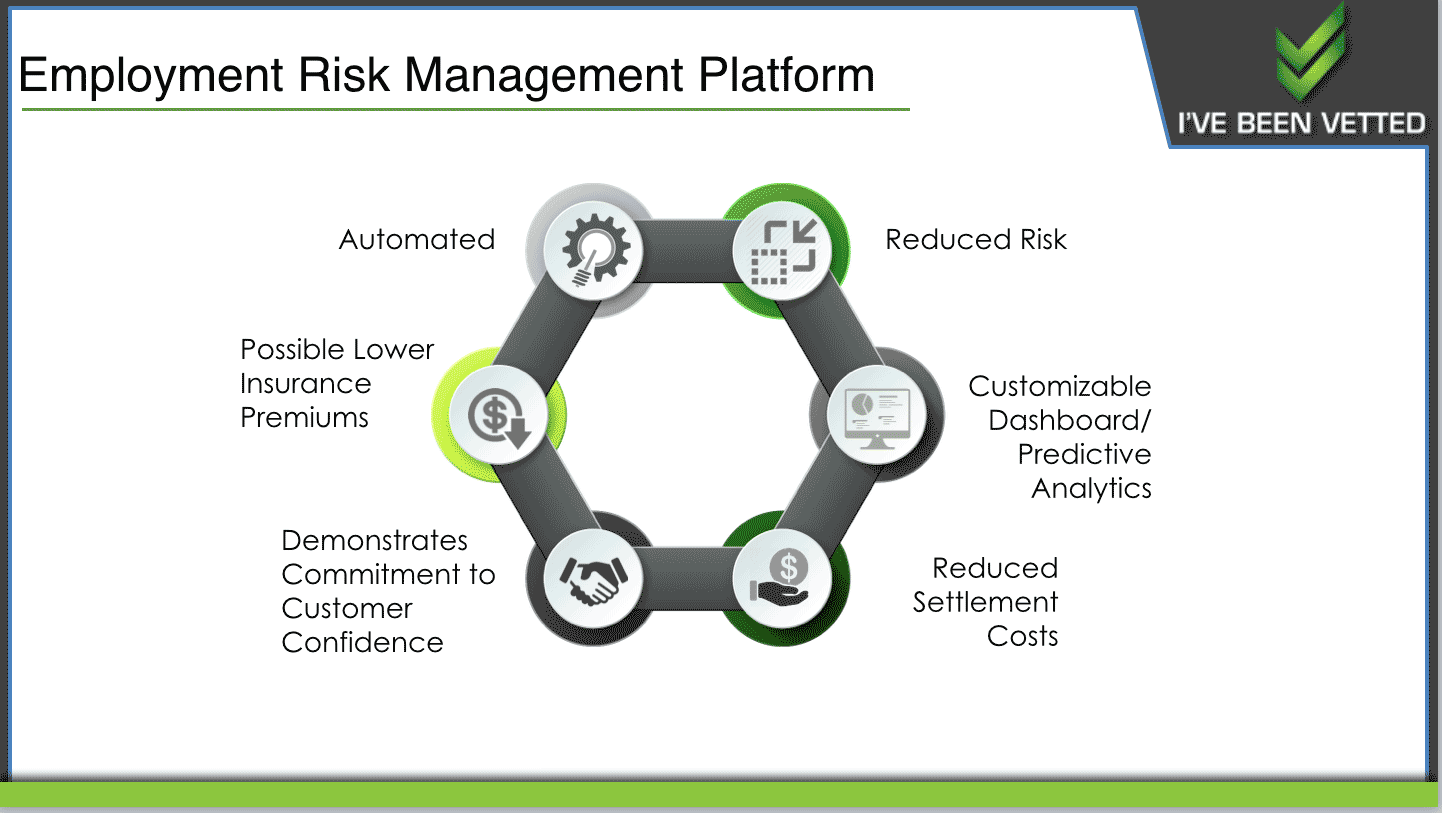 Beyond safety concerns, IBV can be used by employment candidates to stand out from the competition.